So Simplicity has a new steampunk pattern coming out. "But Baroness," I hear you say, "their website hasn't updated with their Spring catalog yet." Yeah, I know. But the new Simplicity website is annoying in pretty much every respect, and PatternReview.com has the new patterns up, so I'm running with this.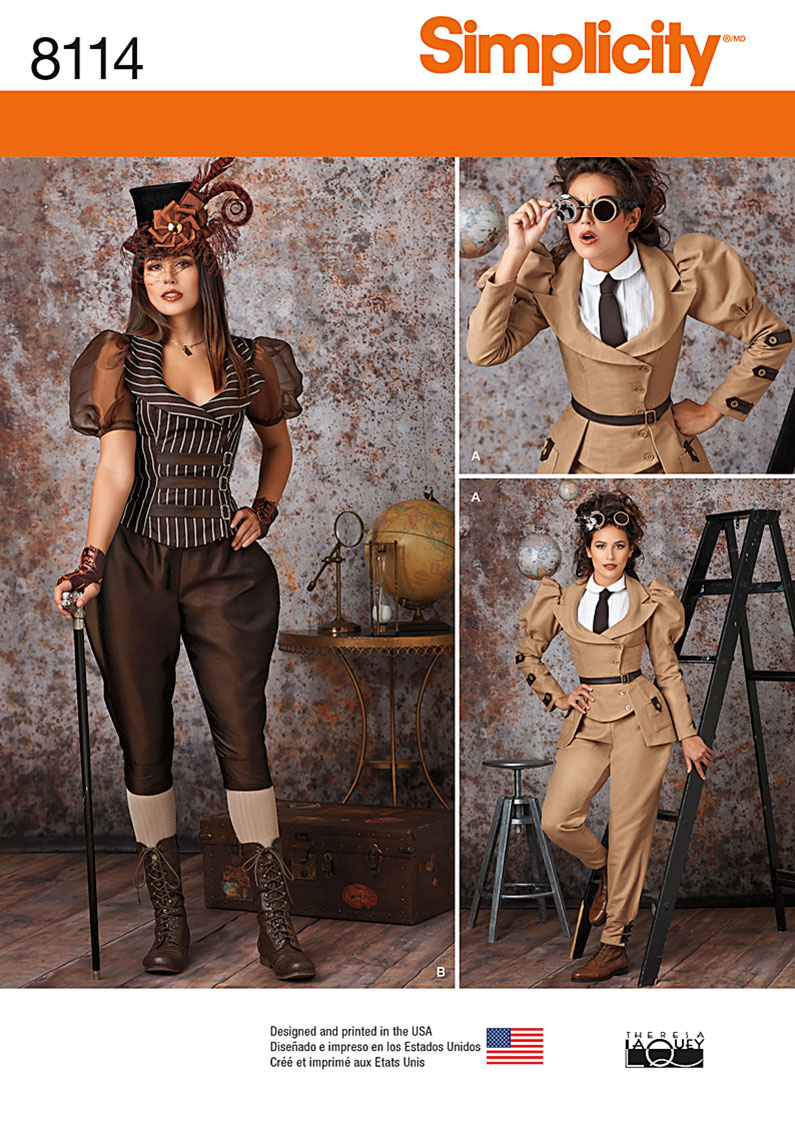 Simplicity 8114 - Misses' Steampunk Costumes
- This is actually a really lovely costume, with a jacket that can have short or long sleeves, jodhpur-inspired pants that come in two lengths, and a little dickey and tie thing.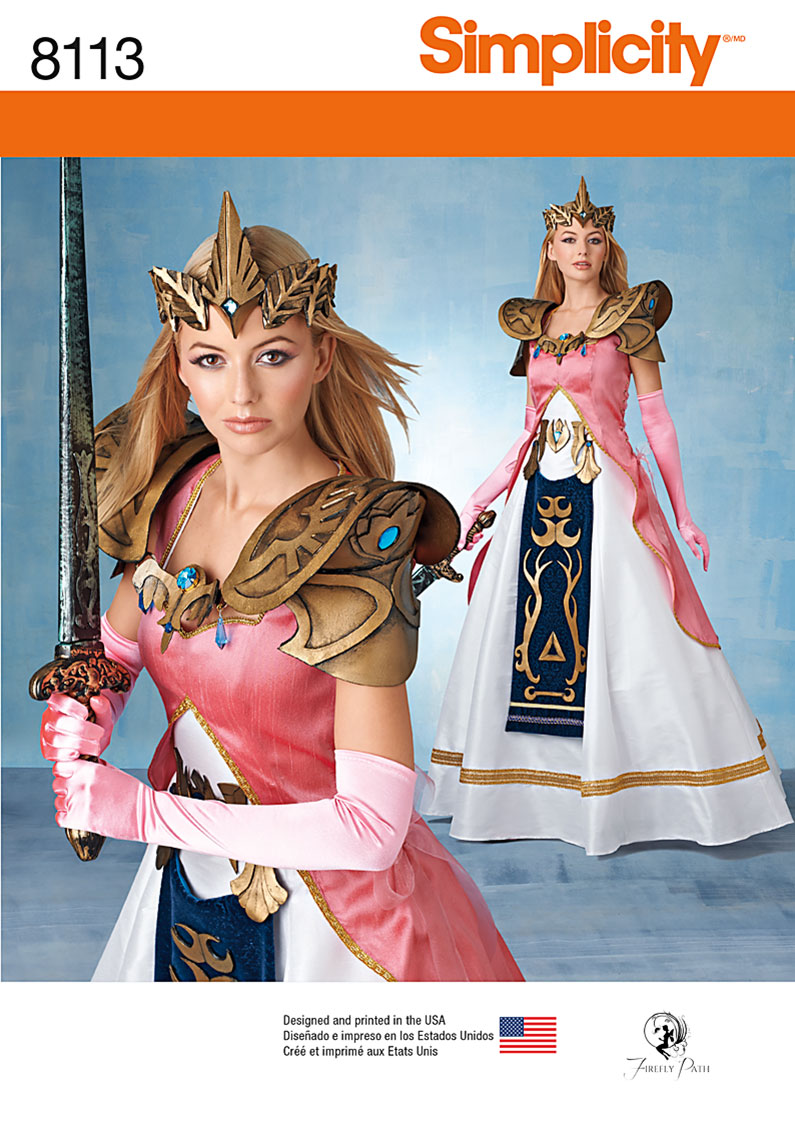 I ADORE the jacket. I may have to make it for myself. It's a great style on the border of historical, while throwing in enough attitude to say steampunk.
I'm not entirely convinced by the pants. I'm not sure they really went FAR enough towards jodhpurs. They sort of look like poorly fitting slacks. I don't know. I think it would depend on your fabric and your figure. On the plus side, more women's steampunk costumes should have pants! (Or ok, trousers for you Brits.)
If I wanted jodhpurs, I'd be more tempted to modify the
new Butterick men's pattern
, I think. Those seem to have fuller thighs and tighter calves.
There's another interesting cosplay pattern in this catalog. I don't generally share general cosplay patterns, but I thought this one, while not obviously steampunk, might be interesting to y'all. Because it's got a pattern for actual craft foam armor! That's a first, and maybe
worth a look.