Some new sewing patterns from the Winter pattern collections that have some steampunk potential. There were more than I thought once I took a second look.
Vogue 8957
- Four different stylish evening jackets, definitely more than one with steampunk potential. This may be a must-have pattern.
Butterick 5985
- This dress is ok for modern wear, but from the waist down it's a really nice ruffled fishtail skirt, a style I never get tired of seeing in steampunk, and one that I don't think exists as a currently available pattern. The top could be modified or removed entirely.
Butterick 5981
- I point out this pattern ONLY for this view of the "shrug" included with the dress. (How it's a shrug and not a capelet, I don't have any idea.) But I REALLY like the button placement and it could totally be made steampunk. I probably won't bother buying the pattern just for this, but it's a cool idea
Butterick 5992
- Here's a another little capelet, one view of a "jacket" pattern. I recently made what appears to be this exact capelet from a now out-of-print McCall's pattern and I really like it, so maybe this is something useful if you're interested. Although it doesn't include a lining like the McCall's one did.
Butterick 5984
- Ok, no, this isn't steampunk, don't get excited. But it's SO cute and retro that I though you needed to know about it. And hey, maybe it could be steampunked! I put nothing past the creativity of this community.
Butterick 5997
- I surfed right past this blouse on my first look through the new patterns, but hey, wait a minute...that almost looks Victorian. Imagine it in a color other than eye-searing magenta and with a cute underbust corset. Yup, this could be useful.
McCall 6858
-Ok, this is a pattern for "Event Hats" which is essentially a top hat with funny decorations for different holidays. The hat seems to be constructed from fabric, felt, foam and several kinds of interfacing. I'm not sure this is the best way to make a top hat, but if you need a cheap and easily available pattern, maybe this would work.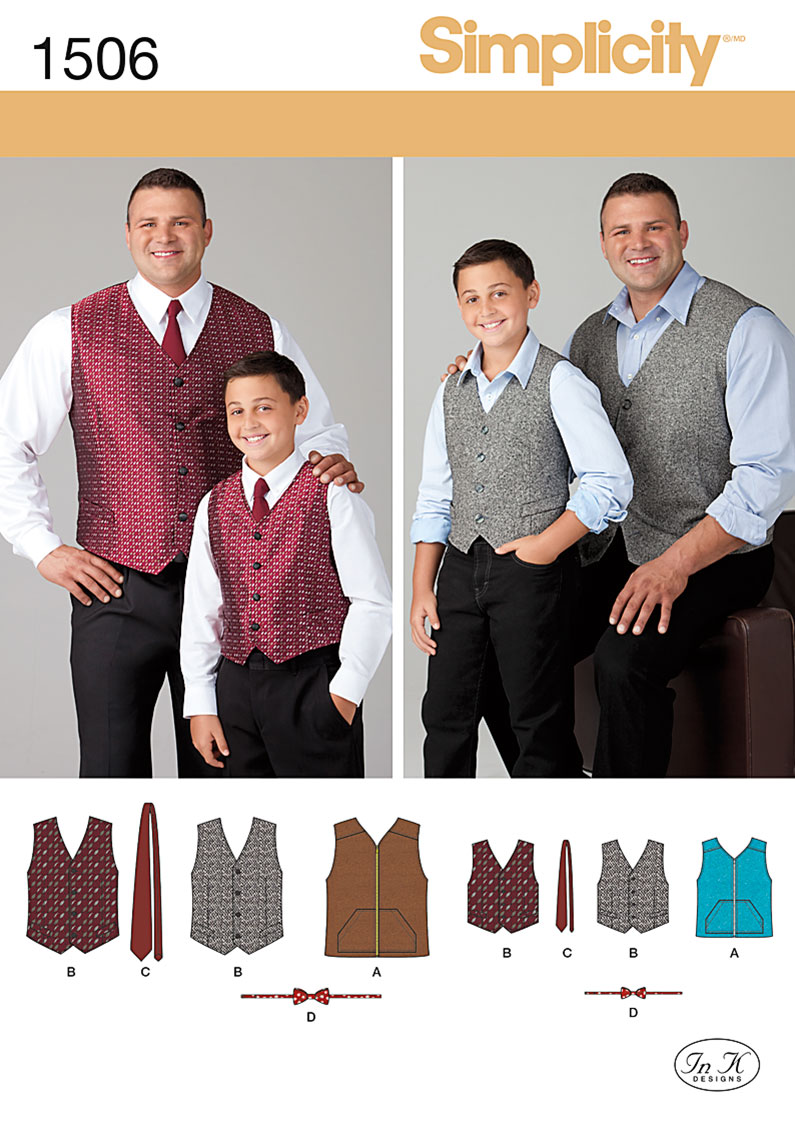 Simplicity 1506- Husky Boys and Big and Tall Men's Vest
-
This vest is pretty plain and modern, but if you're looking for a basic vest pattern for the larger gentlemen in your life, here's an option.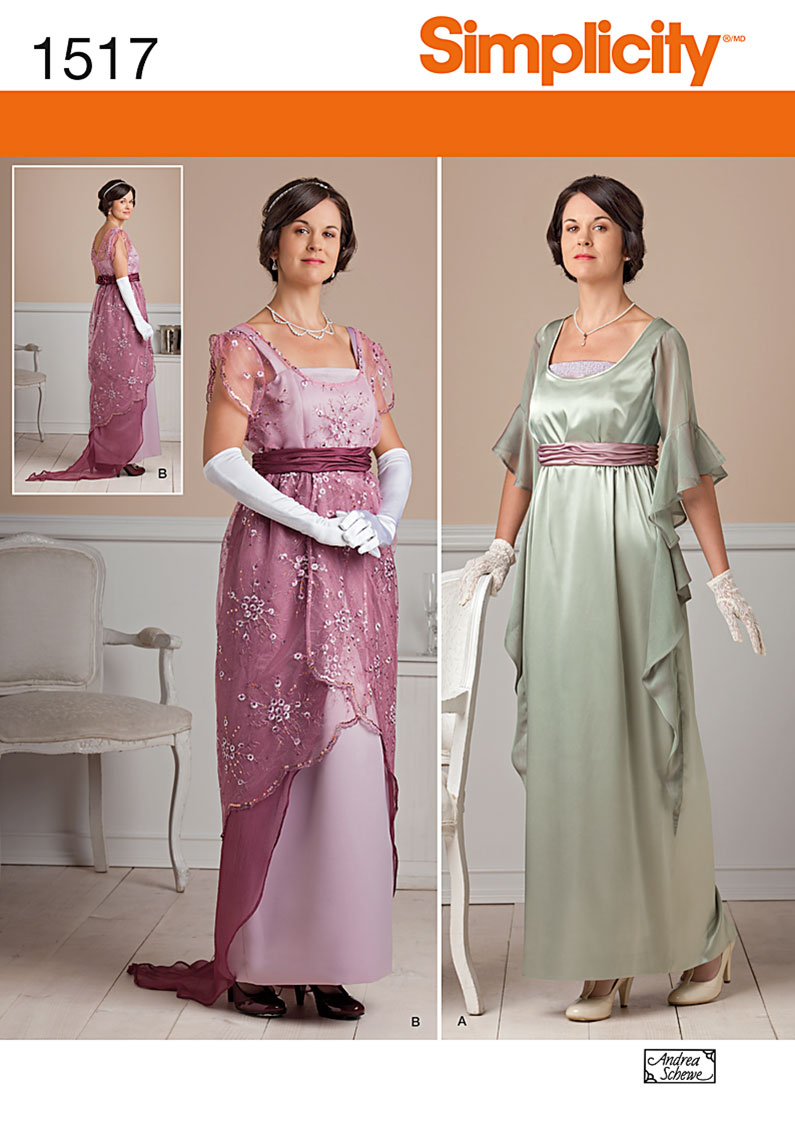 Simplicity 1517 - Edwardian Dresses
- Later than the typical steampunk period, more Downton Abbey than anything else, but still, relevant to our interests, I'd say.
Even more relevant to our interests, Joann's is having pattern sales! For their three-day Black Friday sale, they are having 5 for $7 on Butterick patterns (limit 10) and McCalls and Vogue will be on sale the following weekend.